News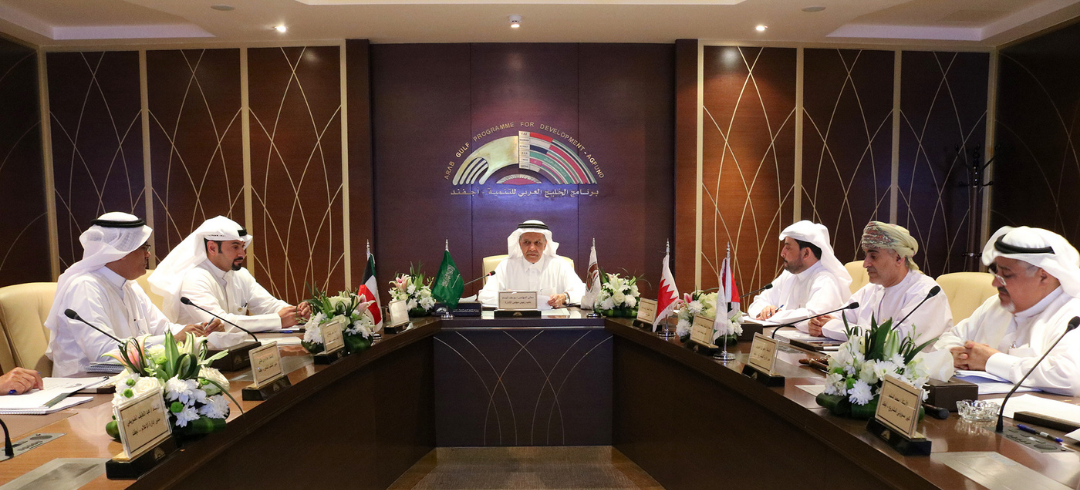 Board of Directors approves 7 new projects
AGFUND adopts Prince Talal International Prize Mechanism in Financing Projects.
The Board of Directors of the Arab Gulf Programme for Development (AGFUND) held its 19th meeting on Monday, 20 May 2019. The meeting was chaired by His Excellency Eng. Yousef bin Ibrahim Al Bassam, Vice President of AGFUND.
The Board reviewed the achievements of AGFUND during the 1st half of 2019..
The Board also had a look on the performance of AGFUND's financial inclusion banks that contribute to the Sustainable Development Agenda 2030. It is worth mentioning that AGFUND has so far, established nine Microfinance banks: in Jordan, Yemen, Bahrain, Syria, Lebanon, Sudan, Sierra Leone, Palestine and Mauritania. The number of beneficiaries of those banks reached 4.5 million beneficiary with more than US$ 100 million annually worth of loans disbursed.
After reviewing the projects submitted for funding, the Board has approved 7 projects aiming to enhancing financial inclusion of smallholder farmers, early childhood development, digital training for young people, support for people with visual disabilities and low-cost education for poor children. In addition, the Board approved establishing a microfinance bank in the Republic of Rwanda, in cooperation with the Arab Bank for Economic Development in Africa (BADEA).
Publish date: 20 May 2019
Category: Board_meeting