Financial Inclusion Banks Overview
Vision of Combating Poverty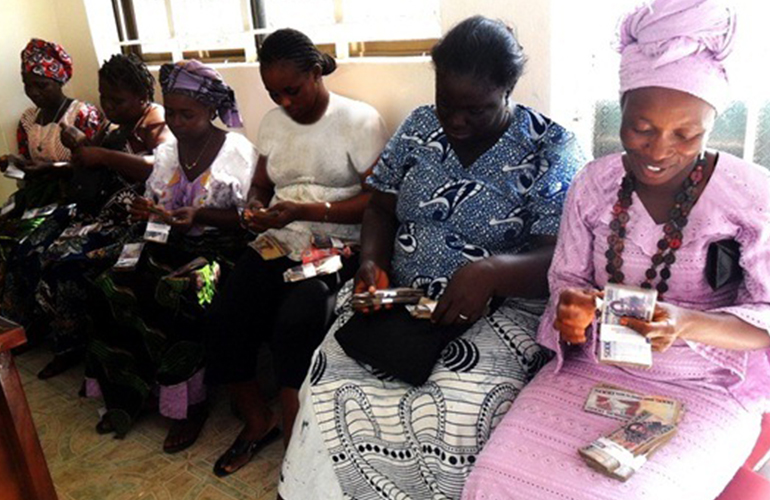 Fighting poverty can by no means be viewed as a fundamental approach in the strategy of the Arab Gulf Program for Development (AGFUND), headed by His Royal Highness Prince Talal Bin Abdul Aziz. It can actually be considered as a fingerprint in AGFUND's developmental activities. In its strategy and plans to alleviate poverty, AGFUND adopts the best practice of Microfinance, as this approach is characterized of being the most efficient in targeting the category of the qualified poor.
---
Financial Inclusion Banks
AGFUND dealt with poverty reduction through its direct access to the targeted group, recognizing their needs and requirements for their integration into the production process through the microfinance banks that achieve financial inclusion for the poor. Such banks represent the idea which Prince Talal offered to the Arab Region in 1997. The idea was crystallized, and partnership and foundation frameworks were established with the businessmen believing in the social Business. So, AGFUND established the first bank in Jordan in 2006. Then financial inclusion banks were successively established in Yemen, Bahrain, Syria, Lebanon, Sierra Leone, Sudan, Palestine ,and Mauritania
As such, the AGFUND Banks continue to expand not only in the Arab Region. Currently, there is more expansion in Africa through establishing 8 banks in partnership with the Islamic Solidarity Fund for Development ,and the Arab Bank for Economic Development in Africa (BADEA) through the West African Economic and Monetary Union and establishing 6 banks in the Central African Economic and Monetary Group. By so doing, the AGFUND's spread and presence in microfinance industry and establishing specialized banks will be the largest network in this area.
AGFUND's banks, with their varied innovative products that contribute to solving the social and economic problems, become known in the space of the Sustainable Development Agenda. Each product addresses a number of the Agenda's goals and issues.

---
Model for the Microfinance Banks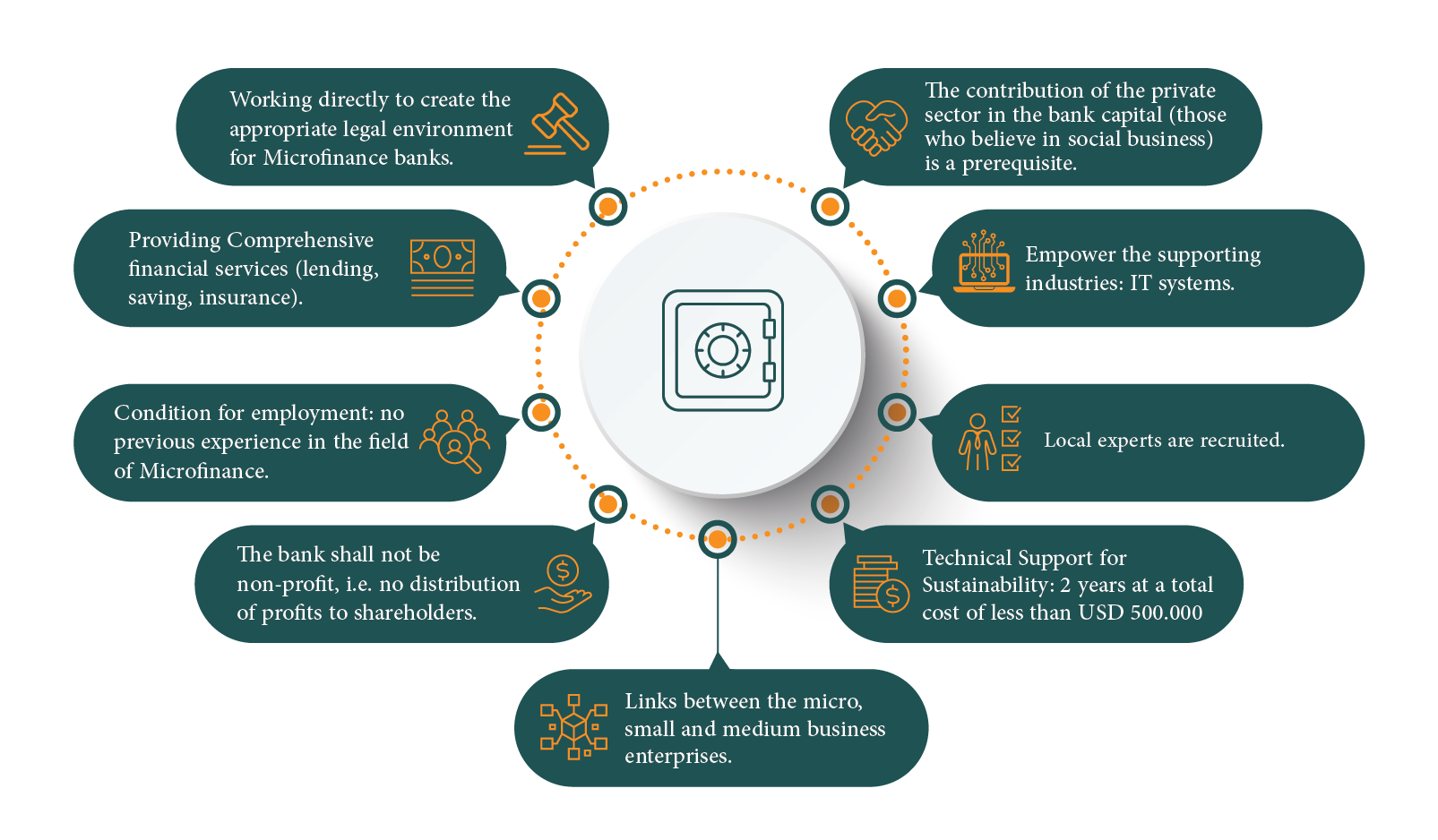 ---
Microfinance Banks' Products
Nurseries and kindergartens
Livestock
Solar energy
Agriculture including(arabic gum
Home improvements
Income generating activities
Saving
Insurance