News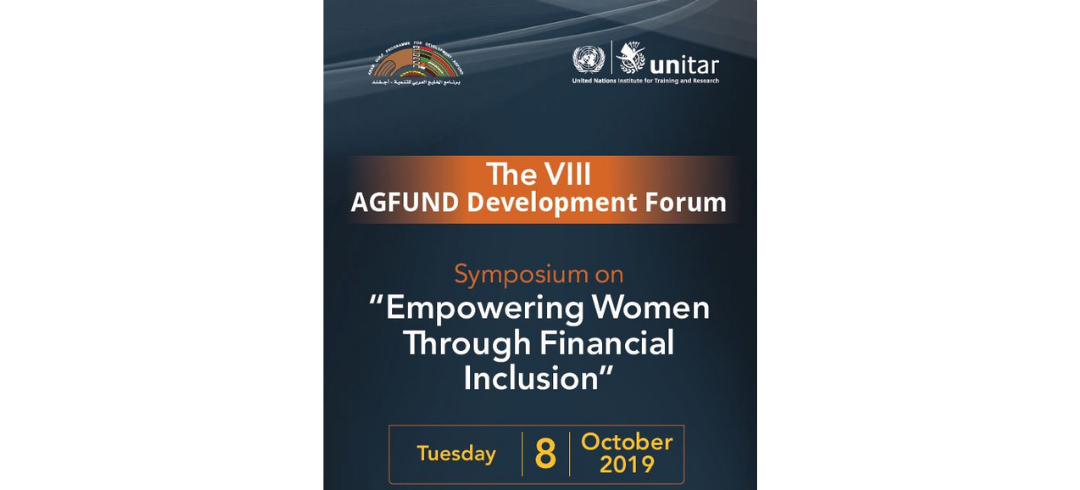 AGFUND organizes an international symposium titled" Empowering women through financial inclusion"
The Arab Gulf Programme for Development (AGFUND) will organize an international symposium entitled "Empowering women through financial inclusion", within the framework of the "8th AGFUND Development Forum, that will be held under the patronage of His Royal Highness Prince Abdul Aziz bin Talal bin Abdul Aziz, Chairman of "Prince Talal International Prize for Human Development, in Geneva during the period 8-9 October 2019,", the Forum also comprises Prince Talal Prize ceremony to honour the 2018 Prize winning projects in the field of "No poverty", the first goal of the SDGs 2030.

The symposium will take place on Tuesday 8 October at the Human Rights and Alliance of Civilizations Room at the United Nations Headquarters in Geneva, in partnership between AGFUND and the United Nations Institute for Research and Training (UNITAR). The Symposium includes 4 working sessions with the participation of development experts. Session 1 is entitled " Women's Financial Inclusion: Reality V.S Aspirations ". Session 2 will present "Regional and International Stories in Advancing Women's Financial Inclusion." Session 3 will discuss " Promoting Women Financial Inclusion through Digi#ances." Session 4 discusses" The role of donors and private sector in achieving Financial Inclusion to women and contributing to the 2030 Agenda.". The program of the symposium contains an "Official Launch of the Global Training Platform on Financial Inclusion".
AGFUND Development Forum's Agenda includes a press conference at Palais Des Nations, where AGFUND's officials present the recommendations of the International Symposium. The Forum is a development event attended by her Majesty Queen Sofia, Director-General of the United Nations Office at Geneva, members of the AGFUND Prize Committee and diplomats. It is worth mentioning that AGFUND seven development forums in Manila, Montevideo, Rabat, Abu Dhabi, Geneva and Riyadh, during these forums, seminars, workshops and training courses were organized addressing the roots of development. Since 2030 Agenda for Sustainable Development has comes into force, AGFUND has announced its vision and practical programs to support the new agenda as extension of its contributions to the Millennium Development Goals.
Publish date: 07 Oct 2019
Category: Other