News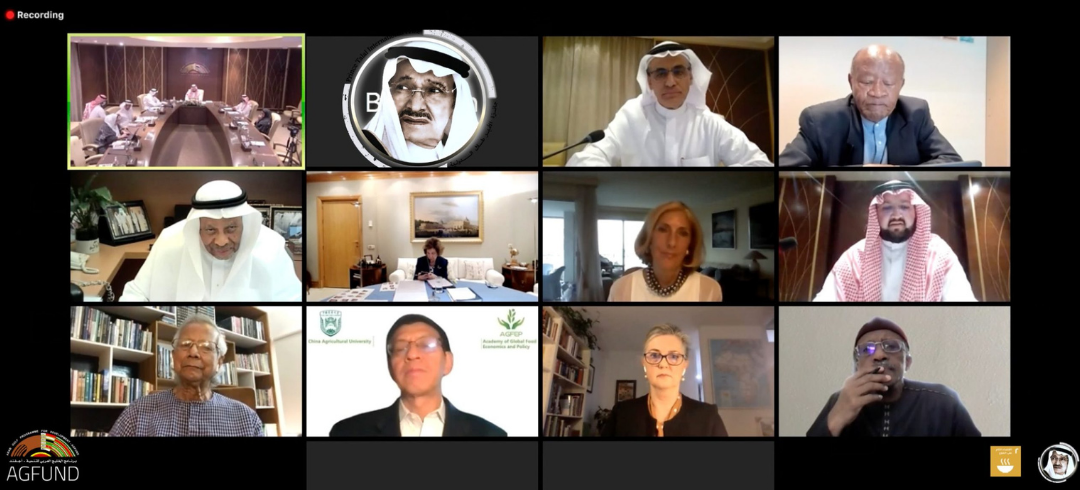 Chaired by HRH. Prince Abdul Aziz bin Talal Prince Talal Prize announces 4 winning projects targeting Zero Hunger
Chaired by HRH Prince Abdul Aziz bin Talal bin Abdul Aziz, President of AGFUND and Chairman of the Prize Committee, Committee of Prince Talal International Prize for Human Development held its 22nd meeting on 6th of July 2021 and announced the following projects as the Prize winners:

The First category winner "Jersey Inka Nziza Project- Rwanda" which is implemented by Send a Cow Organization. The Second category winner "Seed of Hope-Seed Bank Project – Palestine" which is implemented by Union of Agricultural Work Committees (UAWC) The Third category winner "Building Resilience to Recurring Food Insecurity Program- Burkina Faso" which is implemented by Ministry of Agriculture and Hydro-Agricultural Development. The Fourth category winner "Nourishing the future generation through community-based supplemental feeding and family backyard gardening promotion- Philippines" which is implemented by Noemi T. Cabaddu.

Furthermore, the Prize Committee announced that Goal 13 "Climate Action" of the Sustainable Development Goals 2030 will be the subject of the Prize for the year 2021.

It is worth mentioning that Prince Talal Prize worth US$ 1,000,000 that's distributed on 4 categories namely UN, international and regional organizations, national NGOs, public institutions and social business enterprises, as well as initiatives led by individuals.

Furthermore, the Committee of the prize is chaired by HRH Prince Abdulaziz bin Talal bin Abdulaziz. The Committee members involve Her Majesty Queen Sofia – Executive President of the Queen Sofia Foundation and Honorary President of the Royal Board on Education and Care of handicapped persons, Mrs. Mercedes Menafra – Former First lady of Uruguay and the president of honor of Todos Por Uruguay, Dr Muhammed Yunus, the Noble Peace Prize Winner and founder of Grameen Bank, Dr. Ahmed Muhammed Ali, the former president of the Islamic Bank Group, and Dr. Yusuf Sayed Abdullah, the former Director General of the OPEC Fund for International Development.
Publish date: 06 Jul 2021
Category: The_Prize