News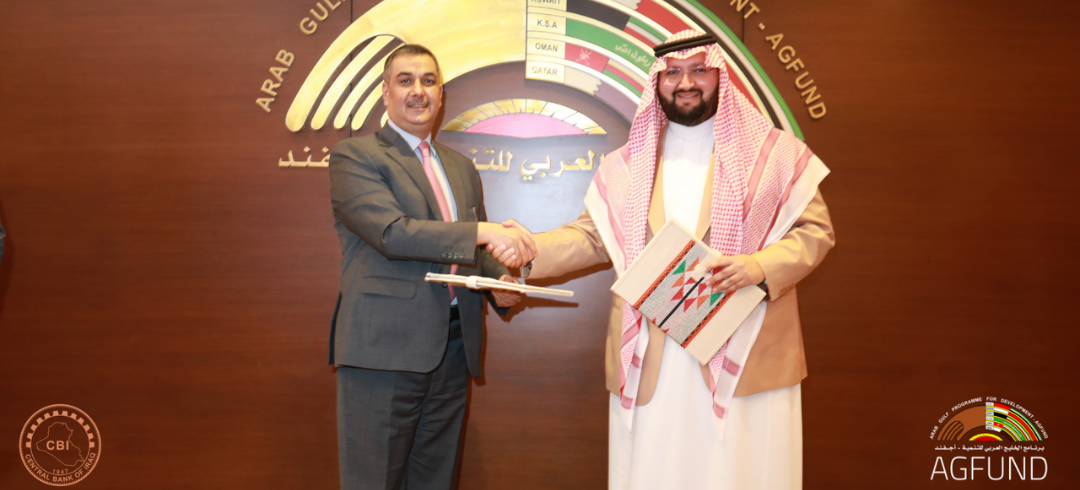 The Central Bank of Iraq and AGFUND Held Discussions and Signed a Memorandum of Understanding
During its visit to the Kingdom of Saudi Arabia, the Iraqi delegation headed by His Excellency Mr. Mustafa Ghaleb Alkattab, the Governor of the Central Bank of Iraq, have paid a visit to the Arab Gulf Programme for Development (AGFUND) today, Thursday 21st of October 2021, in addition to His Excellency Dr.Abdulsattar Al-Jnabi, the Ambassador of Iraq in Saudi Arabia and the Executive Director of AGFUND Dr. Nasser Alkahtani.

HRH Prince Abdulaziz bin Talal bin Abdulaziz, President of AGFUND, met the delegation. The two parties held a meeting in which they signed a memorandum of understanding that aims at cooperating in financial inclusion, financial education, and digitization. Besides, other common interests in development were discussed during the meeting.

It is worth mentioning that AGFUND has established nine banks for financial inclusion that exist in nine countries, namely: Jordan, Yemen, Bahrain, Syria, Lebanon, Sudan, Palestine, Mauritania, and Sierra Leone. Those banks provide the target beneficiaries with several banking products and services including: microloans, savings, transfers, and insurance. AGFUND's banks employ 1,357 individual and more than 6 million beneficiaries have enjoyed receiving products and services provided by the banks.
Publish date: 21 Oct 2021
Category: Other