News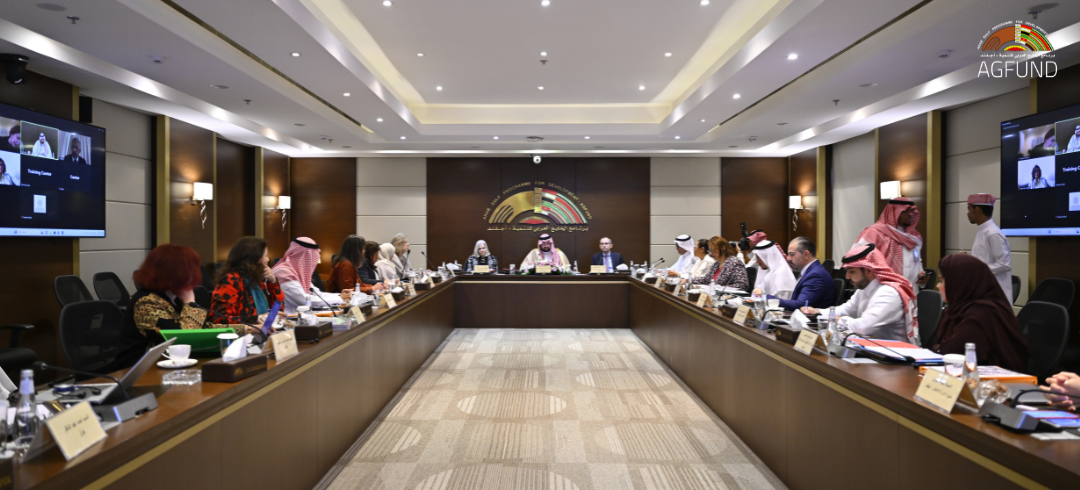 Chaired by Prince Abdulaziz bin Talal, CAWTAR's Board of Trustees meets in Riyadh to discuss the role of women's empowerment in sustainable development
Chaired by His Royal Highness Prince Abdulaziz bin Talal, President of the Arab Gulf Programme for Development – AGFUND and the Center of Arab Women for Training and Research-CAWTAR, the Center held its Board of Trustees meeting in Riyadh today.
The meeting witnessed discussions of CAWTAR's top accomplishments for the year 2022, which included successful economic, financial, social, and political efforts that have helped empowering the Arab women. The Center is fully committed to continuing on this path of success in achieving sustainable development by enhancing the role of women in Arab society. The attendees also reviewed and approved proposed projects for the ongoing year in line with the center's strategic vision. An agreement to support the capacity building of the center in 2023 was signed following the meeting.
Assistant Secretary-General the League of Arab States and the Head of Social Affairs H.E. Dr. Haifa Abu Ghazaleh has participated the meeting, alongside the Tunisian Minister of Family, Women, Children and the Elderly H.E. Dr. Amel Belhaj Moussa, the Ambassador of the Republic of Tunisia to the Kingdom H.E. Mr. Hichem Fourati, Director General of the Arab Bank for Economic Development in Africa-BADEA, H.E. Dr. Sidi Ould Tah, AGFUND Executive Director Dr. Nasser Alkahtani, and CAWTAR Executive Director Dr. Soukeina Bouraoui. Representatives from UN Women, the German Agency for International Cooperation, the International Planned Parenthood Federation, the United Nations Population Fund-UNDP, the Organization for Economic Co-operation and Development-OECD, United Nations Economic and Social Commission for Western Asia-ESCWA, the Saudi Fund for Development, and the Islamic Development Bank also attended the meeting.
CAWTAR, the development arm of AGFUND in the field of women's empowerment, established three decades ago upon the initiative of the late His Royal Highness Prince Talal bin Abdulaziz to meet the demand of the international and regional communities for a women-focused regional body dedicated to development, research, and studies. Thanks to the Center, a wealth of analyses and data on the economic, social, and political conditions of Arab women is now available.
Publish date: 16 Mar 2023
Category: AGFUNDs_sister_organizations