News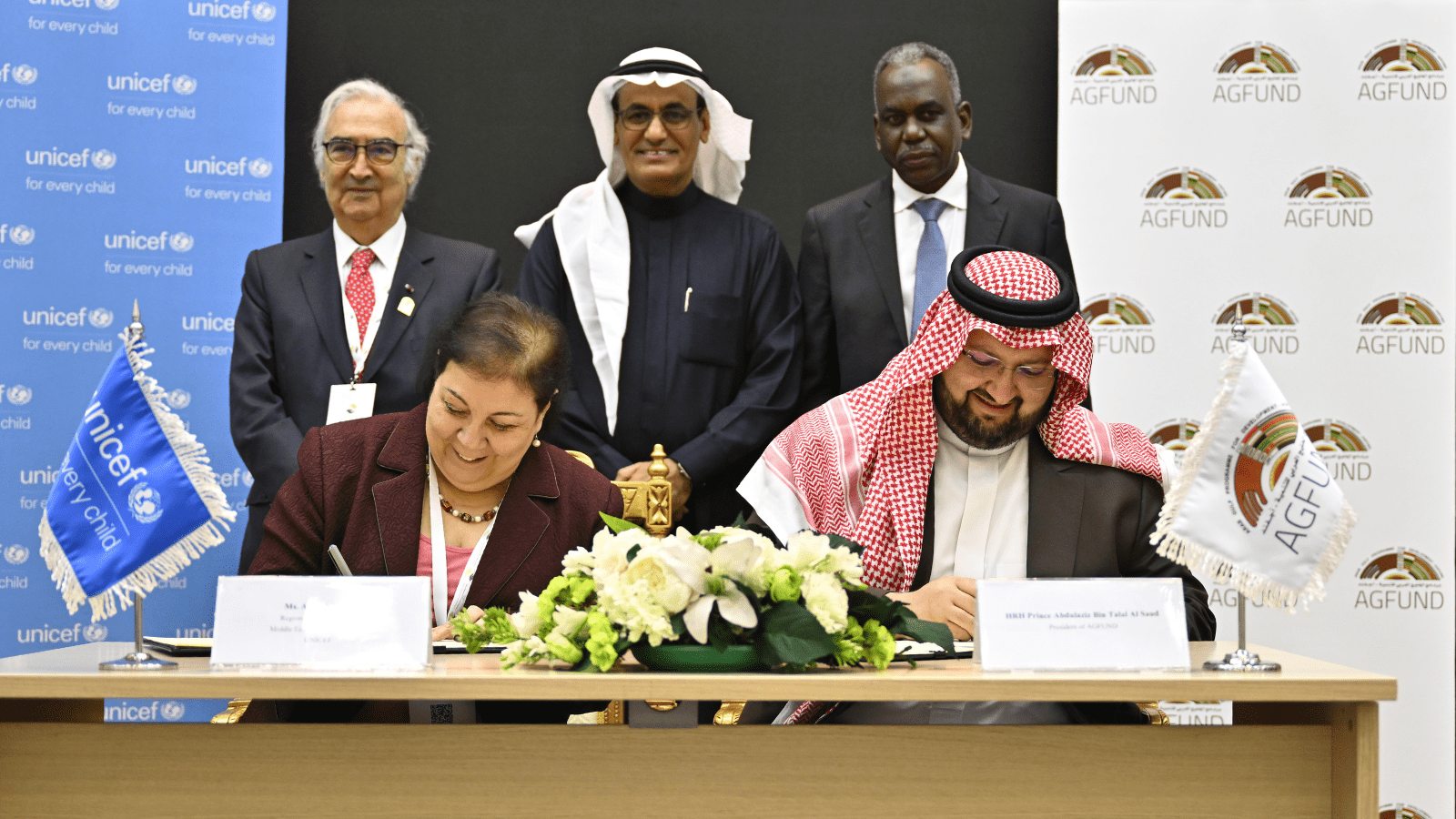 AGFUND helps UNICEF address the spread of Cholera in Lebanon, agree new cooperation areas
Riyadh, 20 February 2023 - In response to the Cholera outbreak in Lebanon, the Arab Gulf Programme for Development (AGFUND) released today funding in support of UNICEF's response to reduce the spread of the waterborne disease.
The grant was signed today in Riyadh, in the margins of the Riyadh International Humanitarian Forum, by HRH Prince Abdul Aziz bin Talal bin Abdul Aziz, and Adele Khodr, UNICEF Regional Director for the Middle East and North Africa.
During the meeting, UNICEF and AGFUND reiterated the importance of building on four decades of impactful, most recently benefitting children and families in Yemen, Sudan, Palestine, and Jordan, to further expand the partnership to new areas.
In this regard, UNICEF and AGFUND identified Early Childhood Development, one of UNICEF's programmes focus areas in the Gulf, as a key priority for partnership. The new collaboration includes the upcoming establishment in Riyadh of an Early Childhood Development Centre of Excellence.
The UNICEF-AGFUND cooperation will also include key actions to address the climate crisis. AGFUND, in its capacity as a member of the Arab Coordination Group, plays an important role in regional programming on climate change.
Publish date: 20 Feb 2023
Category: Other