News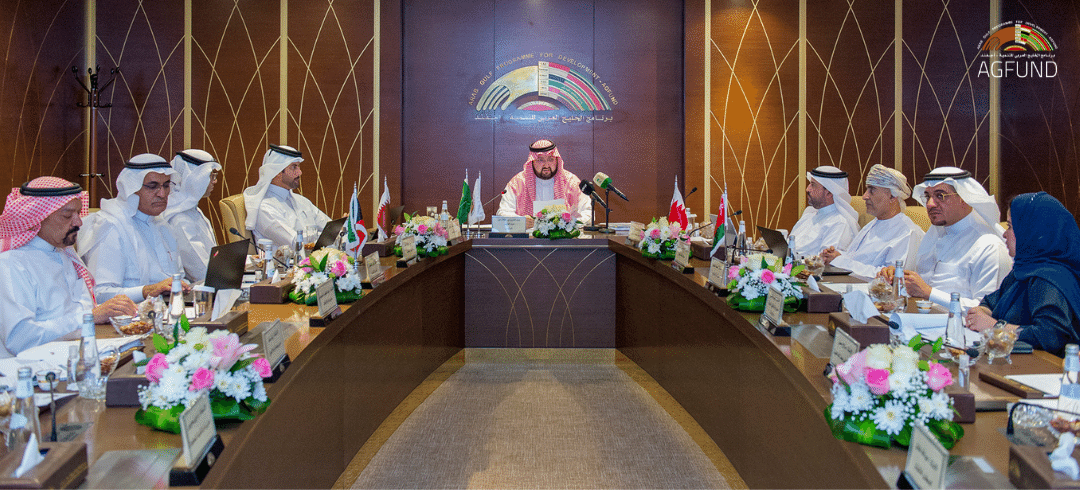 Chaired by HRH Prince Abdul Aziz bin Talal bin Abdul Aziz, AGFUND's Board approves Financing a number of Development Projects
The Board of Directors of the Arab Gulf Programme for Development (AGFUND) approved several development projects submitted by UN and international, public institutions and NGOs, during the semi-annual meeting held today.
The meeting was chaired by HRH Prince Abdul Aziz bin Talal bin Abdul Aziz, President of AGFUND, in which AGFUND's achievements as well as financial and technical reports, were presented.
The board highly valued developmental achievements accomplished by the winner projects of the Prince Talal International Prize for Human Development 2021 entitled "Climate Action" the 13th goal of the SDGs.
The board also approved 13 development projects that include "Ensure Access to Life-saving Water, Sanitation and Hygiene Services in Za'atari Refugee Camp, Jordan", "Skills for Life & Work for Youth in Yemen", "A Promising Future For Egypt Youth", "Sustainable Access to Drinking tap-water and Community Empowerment in the Slums of Bangladesh", "Empowering Women in Balkh Province of Afghanistan", "Improving Food Security and Incomes and Reducing Chronic Malnutrition in Rhino Refugee Settlement and Host Communities in West Nile, Uganda", "Systems Strengthening for Sustainable Urban WASH Services in Ethiopia", "Empowering and Capacity Building of People with Disabilities project in the Arab World to secure their full Participation in a Good Implementation of the CRPD and the SDGs 2030" that will be implemented in GCC countries, Egypt and Lebanon, "Training and Capacity Development Center (TCDC) in Early Childhood Development in the Arab World" ", "Activating the role of Arab NGOs in Limiting Climate Change and Adapting to its Repercussions in the Arab World" , "Promoting E-litigation and Mobile Courts in the Sultanate of Oman" , "Developing the Skills of Primary Care Providers Across all Primary Health Care Centers in Saudi Arabia", and "SAUT Early Childhood Program in Saudi Arabia".
The Board members also praised the visits of the AGFUND delegation headed by HRH Prince Abdul Aziz bin Talal bin Abdul Aziz to Jordan, the kingdom of Bahrain, and Sultanate of Oman to have a look on the ongoing AGFUND's projects and patronaging the Arab Open University graduation ceremonies, in addition to listening directly the success stories of the beneficiaries from projects funded by AGFUND.
Publish date: 28 Jun 2022
Category: Board_meeting