News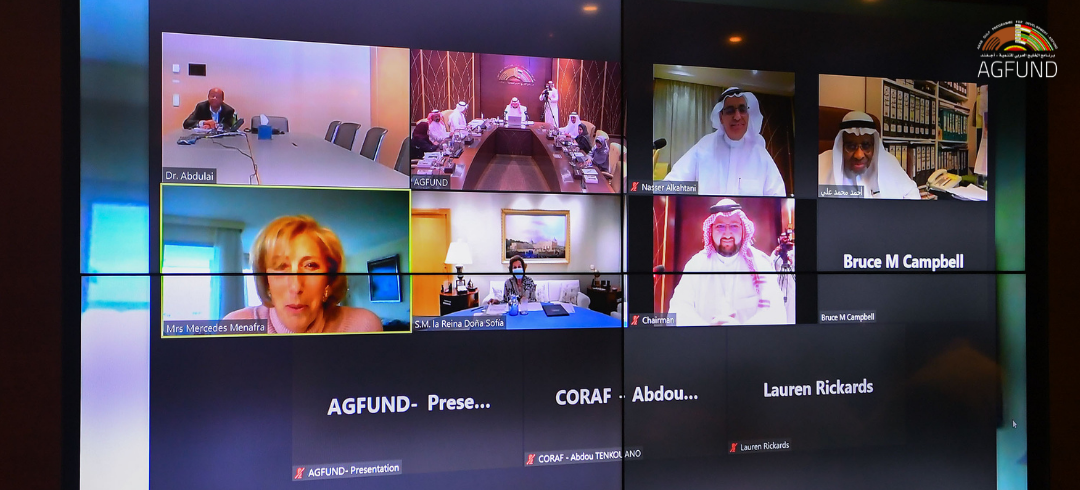 Prince Talal Prize: US$ 1,000,000 to contribute to "Climate Action"
Chaired by HRH Prince Abdul Aziz bin Talal bin Abdul Aziz Al Saud, President of AGFUND and Chairman of the Prize Committee, the Committee of Prince Talal International Prize for Human Development held its 23rd meeting on May 31, 2022. During the meeting, the Committee Members announced the four winning projects that have competed among 146 nominated projects for the year 2021 under the subject "Climate Action" the 13th goal of the sustainable development goals. The winners of the Prize are as follow:

The First category winner "Renewable energies for essential services in line with SDG 13 " which is implemented by (Electriciens sans frontières (Electricians without borders)) in Togo.
The Second category winner "Women's Action Towards Climate Resilience of Urban Poor in South Asia" which is implemented by (Gujarat Mahila Housing SEWA Trust) in Bangladesh, India and Nepal.
The Third category winner "Leveraging Commercial Capabilities for Climate Action on the SDGs through Mapping and Earth Observations" which is implemented by (World Geospatial Industry Council (WGIC)) World Wide.
The Fourth category winner "Pumping water uphill to develop climate resilient villages and farms" which is implemented by (Alternative Indigenous Development Foundation, Inc. (AIDFI)) in the Philippines.

Furthermore, the Prize Committee announced that Goal number 8 "Decent Work and Economic Growth" of the Sustainable Development Goals 2030 will be the prize's subject for the year 2022.
"The prize's good reputation has been globally expanded. This was reflected in an increase in the number of the nominated projects to reach 146 projects from 48 countries located in 4 continents" said by HRH Prince Abdul Aziz Bin Talal.
The Committee of the prize is chaired by HRH Prince Abdulaziz bin Talal bin Abdulaziz. The Committee members also involve Her Majesty Queen Sofia of Spain– Executive President of the Queen Sofia Foundation and Honorary President of the Royal Board on Education and Care of handicapped persons, Mrs. Mercedes Menafra – Former First lady of Uruguay and the president of honor of Todos Por Uruguay, Dr. Muhammed Yunus, the Noble Peace Prize Winner and founder of Grameen Bank, Dr. Ahmed Muhammed Ali, the former president of the Islamic Bank Group, and Dr. Yusuf Sayed Abdullah, the former Director General of the OPEC Fund for International Development.
Publish date: 31 May 2022
Category: The_Prize